Here is what is being said about our music:
Clink the links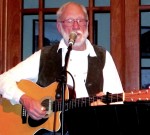 Review of CD "Old Voice"
Another Review of  the CD "Old Voice".
Review of CD "Across the Water"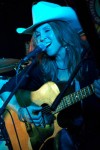 Laura Moe interview
Review of CD "Yesterday's Wine"
"Larry and Laura are a wonderful complement to each other. Larry's steady voice and picking meld beautifully with Laura who is a true songbird! They offer original material as well as old familiar favorites. What could be better?"
-Cathy Quinn, Artistic Director, WTIP's Radio Waves Music Festival
"Larry Carpenter compellingly weaves history and a passion for adventure together  through song. Each track on Old Voice tells a different story that will bring listeners to another time and place, and soon have them yearning to explore the globe."
 – Will Moore, Music Director of WTIP North Shore Community Radio, Oct 2014
"Moe's vocal brings depth, body to song…… had all the allure of an absolute temptress."
"His sound is a simple one exuding the quality of elemental grace we haven't seen since the likes of Tom Rush, Eric Anderson, Phil Ochs and such surfaced back in the late 60s and early 70s."
-Dwight Hobbes, Twin Cities Daily Planet,  7 March 2014.